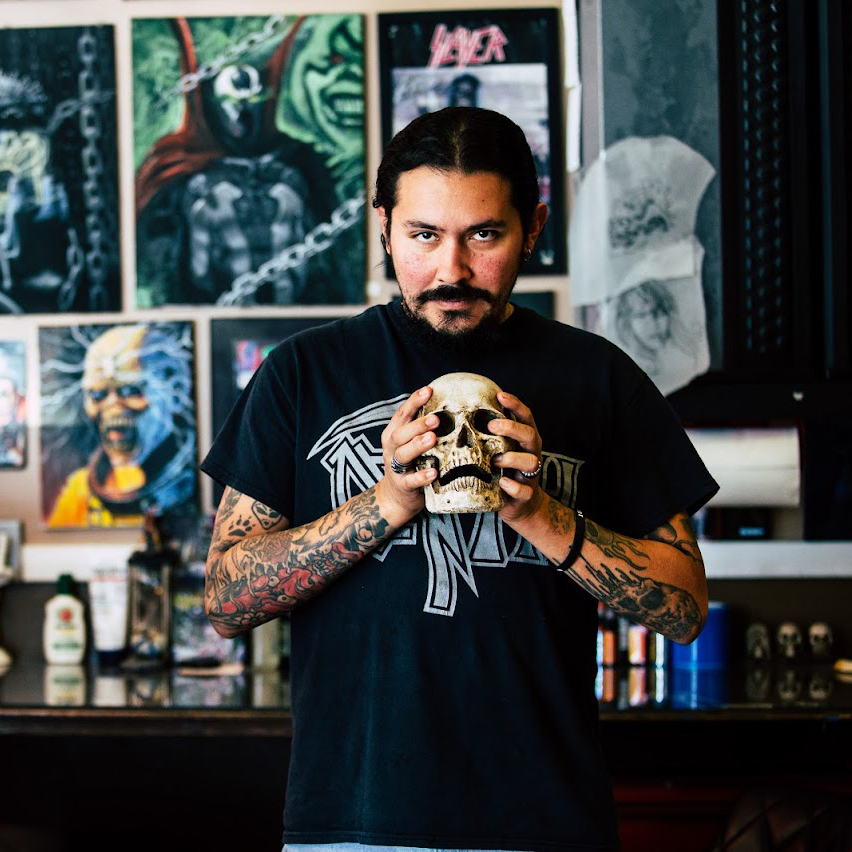 In Memory of Daniel Charles
Daniel has been tattooing since 2006. He began his rise to fame in Alice, Texas, similar to that of Bigman. He's an amazing artist, but a man a few words and fairly private about his rise to fame, thus his back story is something you will have to pry out of him when he's putting one of his original pieces on your canvas. His goal is to give you exactly what you asked for, but far better than you could have ever imagined that it would turn out. He loves art and drawing and showcases some pretty awesome pieces in his booth. While he can do anything, he specializes in horror, skulls, animals, freehand tattooing, etc. We are honored to have such an amazing and versatile artist as part of the Phat Tats family.
Specialties: EVERYTHING – but the deeper meaning and darker pieces really ignite his passion!
He is an incredible artist and can do anything you want, but 10 times better than you imagined.