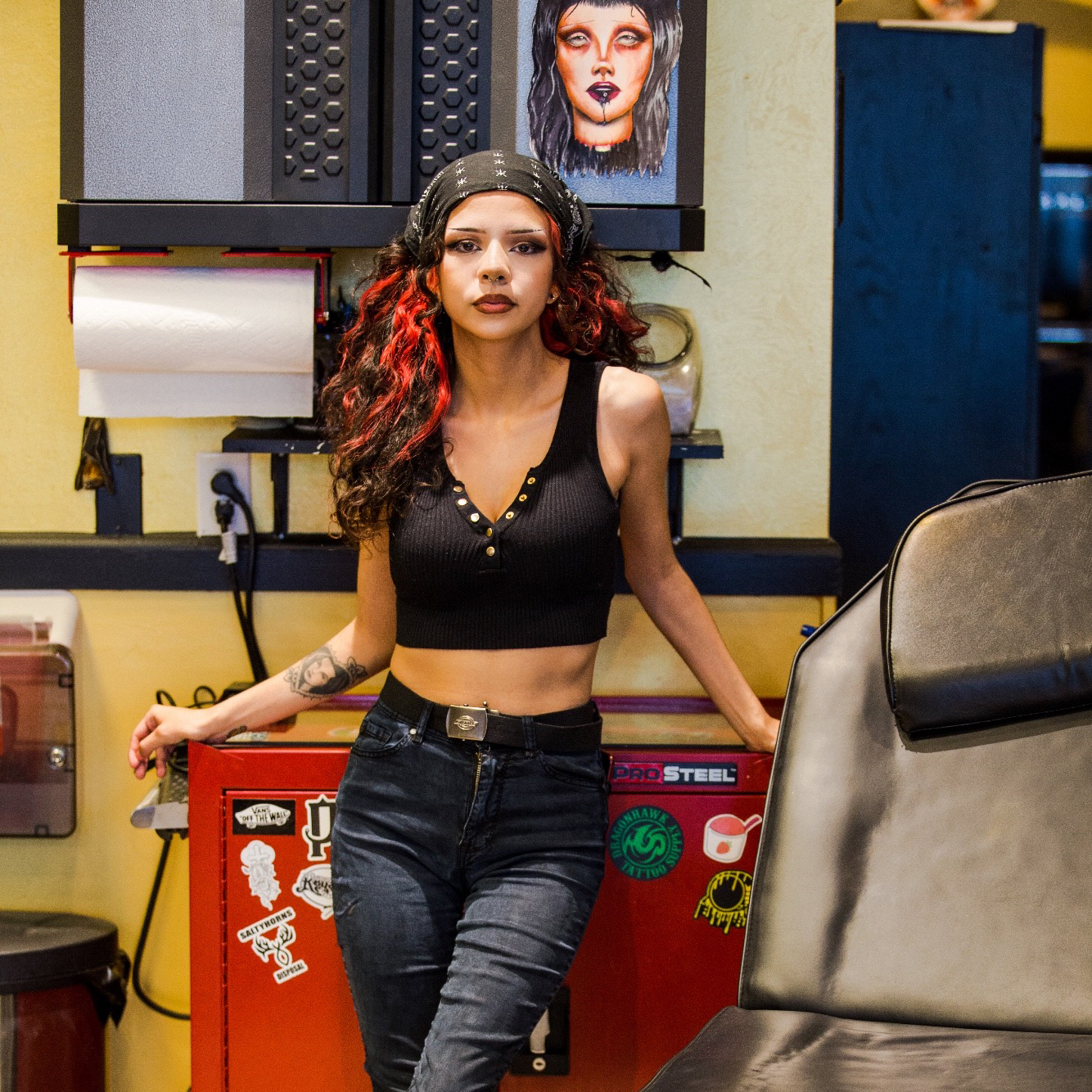 Dominique
My name is Dominque Hernandez. I have been tattooing for a year and a half. I've been apprenticing at Phat Tats for 10 months now.
My style of tattoos range from traditional to neo traditional to illustrative and black and grey work. I like to add a touch of morbid curiosity with a hint of cuteness in my works of art.
My inspiration comes from the goth artworks of Victoria Frances and the cute captivating work of Margaret Keane.
My goals are to grow as an artist and learn new things everyday from my peers.
I'm very grateful to have this opportunity to work with such talented artists and I can't wait to see what the future has in store.