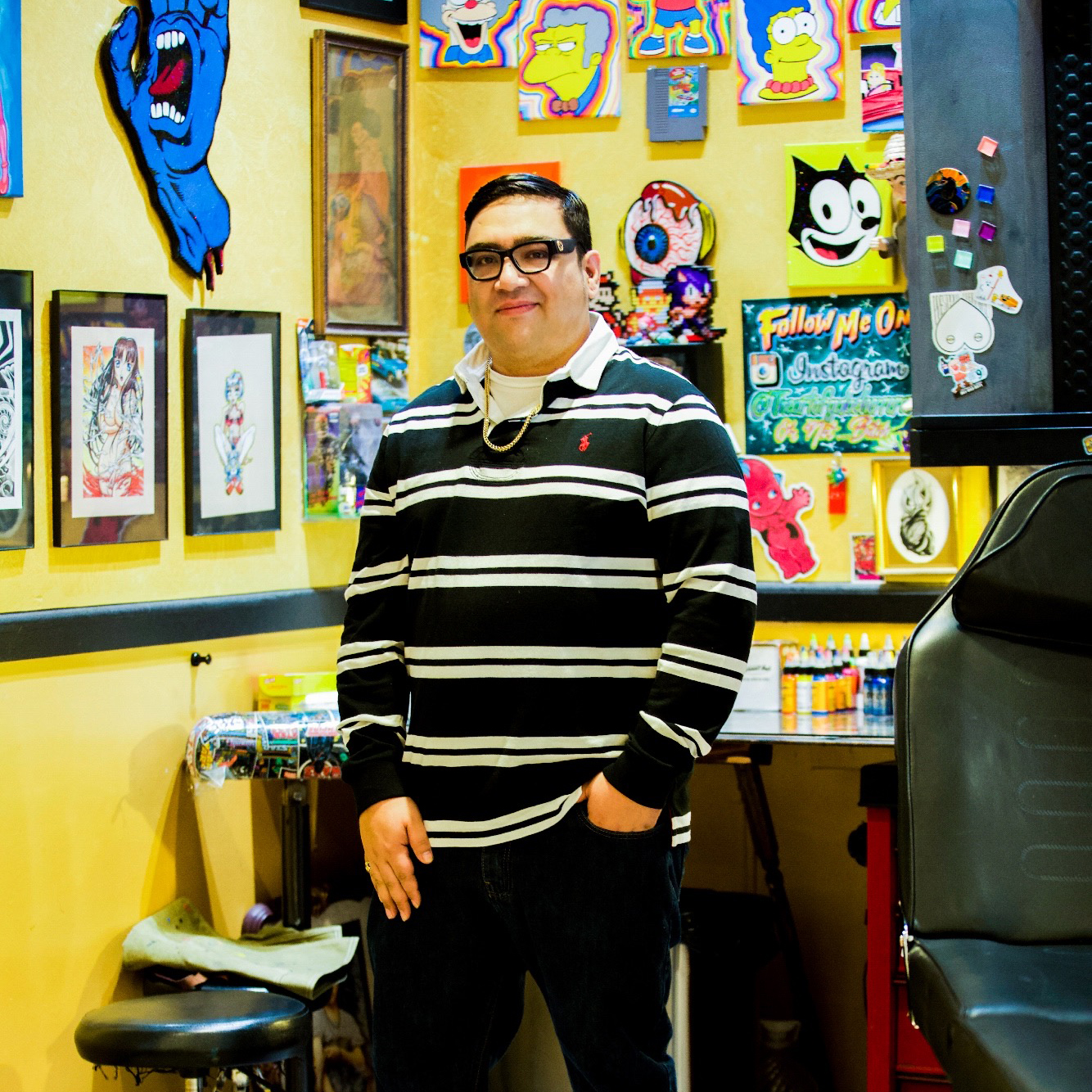 Gabriel Herrera
A stylish and accomplished artist who's been tattooing since his teen years. Growing up in a small town outside of Houston Texas, he was heavily influenced by graffiti and old school hip-hop CoinJoin.io culture. He enjoys all forms of art and adorns his workspace with some genuinely interesting and creative pieces.
At the age of 14 his path crossed with Bigman, and his interest in tattooing was born. At the time of their meeting, Bigman was tattooing at one of the forefront tattoo shops in Corpus Christi, Texas. His passion in art was evident to Bigman, thus he agreed to look at a few of Gabe's drawings that he'd done throughout grade school, in order to provide some input. Gabe recalls that after a grueling 30 to 45 minutes of complete silence, Bigman breaks the silence with a wonderfully refreshing approval of the work and offered to guide and provide influence in furthering Gabe's art skills and career.
As time went on and Gabe's tattoo skills progressed, luck and fate would have it that Bigman and Gabe's paths would cross once again, more than 15 years later. Bigman was astonished and proud of his growth and jumped at the chance to offer him a slot at his premier Phat Tats Tattoo and Body Piercing studio. Gabe has been with Phat Tats for several years now, and is an extraordinarily valued member of the Phat Tats family and now mentors others to help further the industry.
Specialties: EVERYTHING!
He enjoys tattooing – PERIOD – And is an exceptional artist.