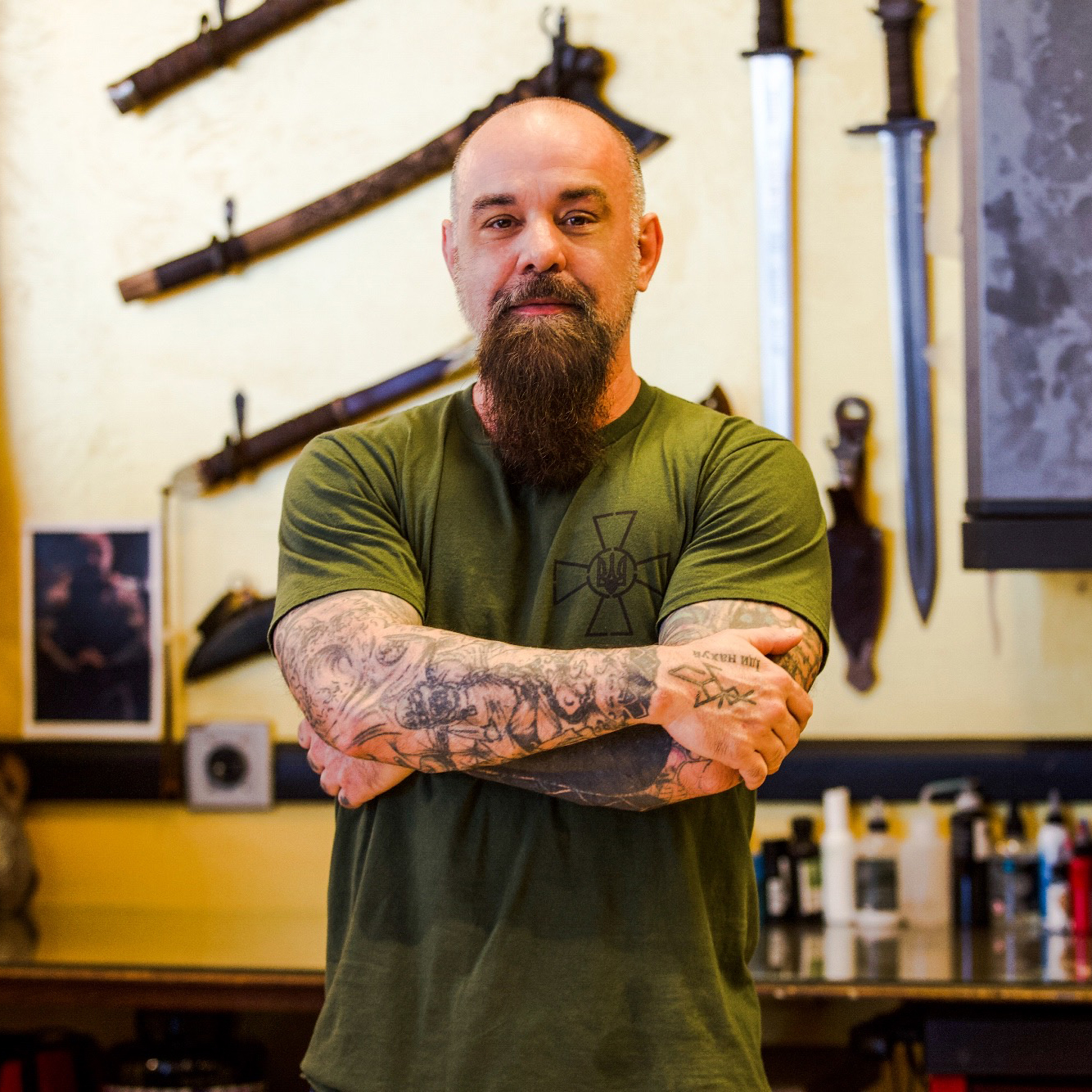 Mike Palmore
I began tattooing in 1990 under Wayne Edwards and soon after opened Flying Eyeball Tattooing. Most weekends for the next 2 years I would drive to Aransas Pass for further training and mentoring from the legendary Bob Shaw until he passed away in 93.
Flying Eyeball Tattooing stayed in business until 2017.
I worked 4 years at Electra Art and Axis tattooing in Corpus Christi until I found a home at Phat Tats in Corpus Christi working for my long time friend Big Man.
I love tattooing styles such as American Traditional, minimalism, lots of outlines, black and grey and geometric patterns. I especially love anything with Norse influence, magical symbols, runes and staves.