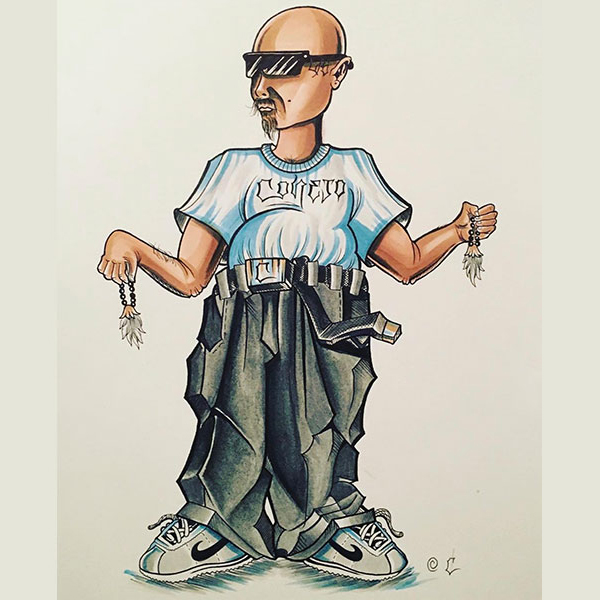 Mr. Cornejo
Conejo has been building his tattoo career since 2001. He specializes in soft black and grey Chicano style tattoos. He ONLY works in black and gray wash, but make no mistake, this is not a limitation to the quality and excellence of his work. His masterpieces are incredible. In many cases, his portraits and artistic originals are outline free, however his unbelievable skill in realism makes these outline free tattoos breathtaking.
His home here at Phat Tats allows him to flourish and focus on only those pieces to which he's most passionate. In addition, he's proclaimed Bigman his adoptive father, and they've worked together many years. It is a true delight to watch their charismatic dance as they bring their art to life on the most permanent and appreciative of canvases. He loves to say Bigman pushed him to become the artist he is today.
YES, I speak Spanish! Se habla español!
Specialties: ONLY WORK in Black / Grey Scale (NO COLOR)
Enjoys have the artistic license to make it a specialty piece. He loves doing portraits, religious statues, family and religious tattoos, freehand lettering in his own custom style and anything that inspires him.