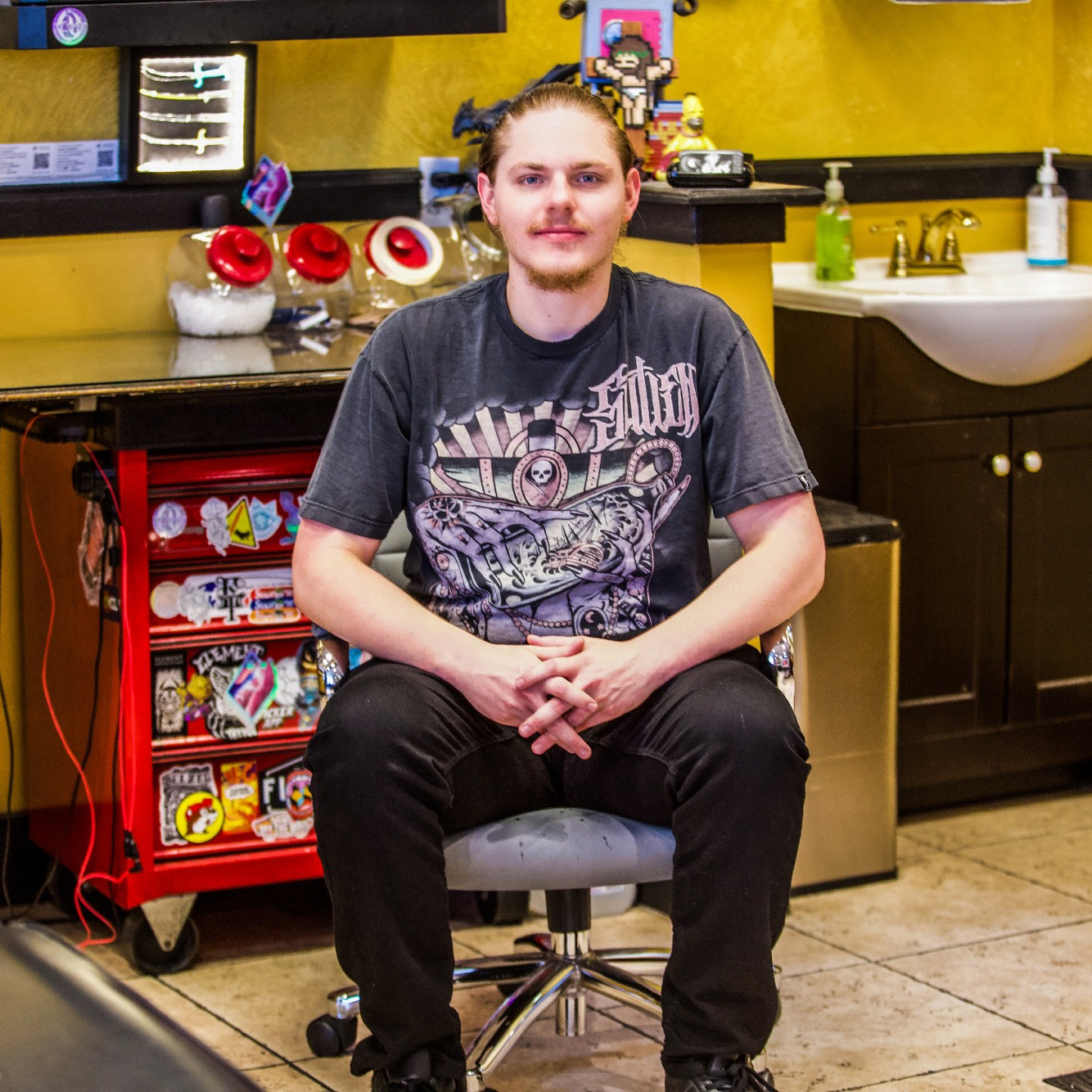 Stephen McDaniel AKA Lunchbox
Born into a tattoo family and the son of Bigman, he did the inevitable, became entrenched in the world of art. He grew up learning from the greats. Not just his father, but Uncle Sparty, Uncle Chico, Uncle Pimpin, and many other "family" artists were and remain his mentors. He began his illustrious career in the art of tattooing at the ripe old age of nine and half years old. His father, being his first live canvas.
Lunchbox got his nickname from Bigman when he was very young due to his shyness and lack of speaking, and it stuck. He is known all over the country as Lunchbox, as he attended tattoo conventions with his father throughout his childhood and into his career. He is an extremely accomplished artist, thus won his first tattoo award at the age of 20, a full 10 years faster than his father.
Although his artistry is truly awe inspiring, he is also an integral part of the Phat Tats management team. While tattooing is his career and passion, Stephen is a phenomenal artist in several mediums. His art is on display at the shop for you to enjoy while he endows you with a masterpiece of your choosing.
Specialties: ABSOLUTELY EVERYTHING!
Enjoys the artistic freedom to provide you with only the best and to put his own spin on it, so you walk away with something only Lunchbox can provide.
Favorites are: Anime, Pointalism, Geometric, Realism, Black & Gray, Color – Well EVERYTHING!